CrossTrack Environment is one of the software listed under iSPRINT (Packaged Solutions).
SMEs can claim up to 70% of the qualifying costs, capped at $20,000 for the purchase of
the first packaged solution (listed) under each solution category.
For more information on iSPRINT packaged solutions, please log on to
http://www.ida.gov.sg/Collaboration-and-Initiatives/Initiatives/Store/iSPRINT-Packaged-Solutions
.
Total Packaged Price: from S$5,000 to S$50,000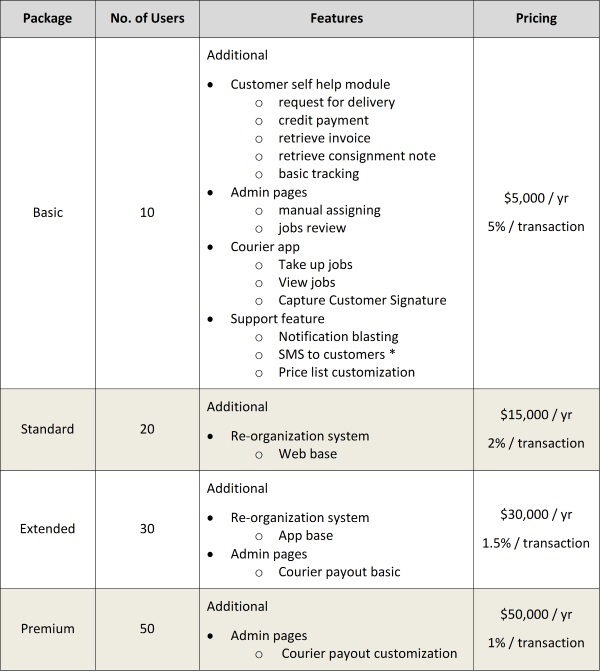 ** SMS charges are not included in the package pricing. SMS is charged at S$0.10 per SMS sent
Included Services
Any of the packages above includes the following professional services
a) Consultation Service:
i. Logistic Operation Consultation (basic) - 1 session
b) Training Services:
i. Staff Training - 1 session
ii. Software Training - 1 session


Optional Items